Selecting a Fire Pump for Large Property Sprinkler and/or
Hydrant System
Large property owners can respond to fires more quickly using their Fire Pump to supply water to "hydrant" standpipes placed next to structures and around the property. Use of hydrants speeds response time by reducing the length of fire hose "runs" to be rolled out. Hydrants are supplied by in-ground piping that is fed by a Fire Pump (stationary or portable) that discharges into the pipe system. Owner-installed hydrants are inexpensive and can be self-constructed or purchased as assemblies from us. Contact us for details at Info@Fire-Pump-Packages.Com
For large property owners with 25,000+ gallons of water supply (equal to a large pool, pond or lake), high volume agricultural Sprinklers can be used effectively with little effort, and the ability to evacuate after starting the system. High winds typically accompany a wildfire, and thus Sprinklers are most effective when placed on the "windward" side of structures to be protected. When using high volume Sprinklers (25-40 GPM each) the selection of the Fire Pump is dependent on the number of Sprinklers and total GPM volume required by the Sprinkler system, while the pump maintains a minimum of 80 PSI (targeting 60 PSI at Sprinkler less piping friction loss). 
Fire Pumps with a 2.5" Suction intake may be better suited for Sprinkler system because of their higher volume capability, if your water supply is sufficient. Contact us for assistance in planning your fire protection system.
Sprinklers typically have a PSI maximum of 70 which is lower than the Fire Pump's capability, so when Sprinklers are supplied by piping that also feed hydrants, a pressure regulator is required so the full pressure of the pump is available at the hydrants. Alternatively, the pump's engine speed can be adjusted to not exceed Sprinkler pressure limits by adjusting the pump's engine speed.
Sprinklers have the advantage of running continuously after you evacuate until the Fire Pump runs out of water or fuel. See our Pump Modification Options for adding auxiliary fuel tank(s) to match your water supply.
Key to Sprinklers: Sprinkler will waste precious water and will provide limited, or no protection if positioned incorrectly. We can supply our customers with a Sprinkler plan specific for your property. Using Sprinklers effectively depends on the predictability of the wind direction during a wildfire. If the wind direction during a fire cannot be reliability predicted, we recommend using Thermo Gel, a fire retardant, not Sprinklers.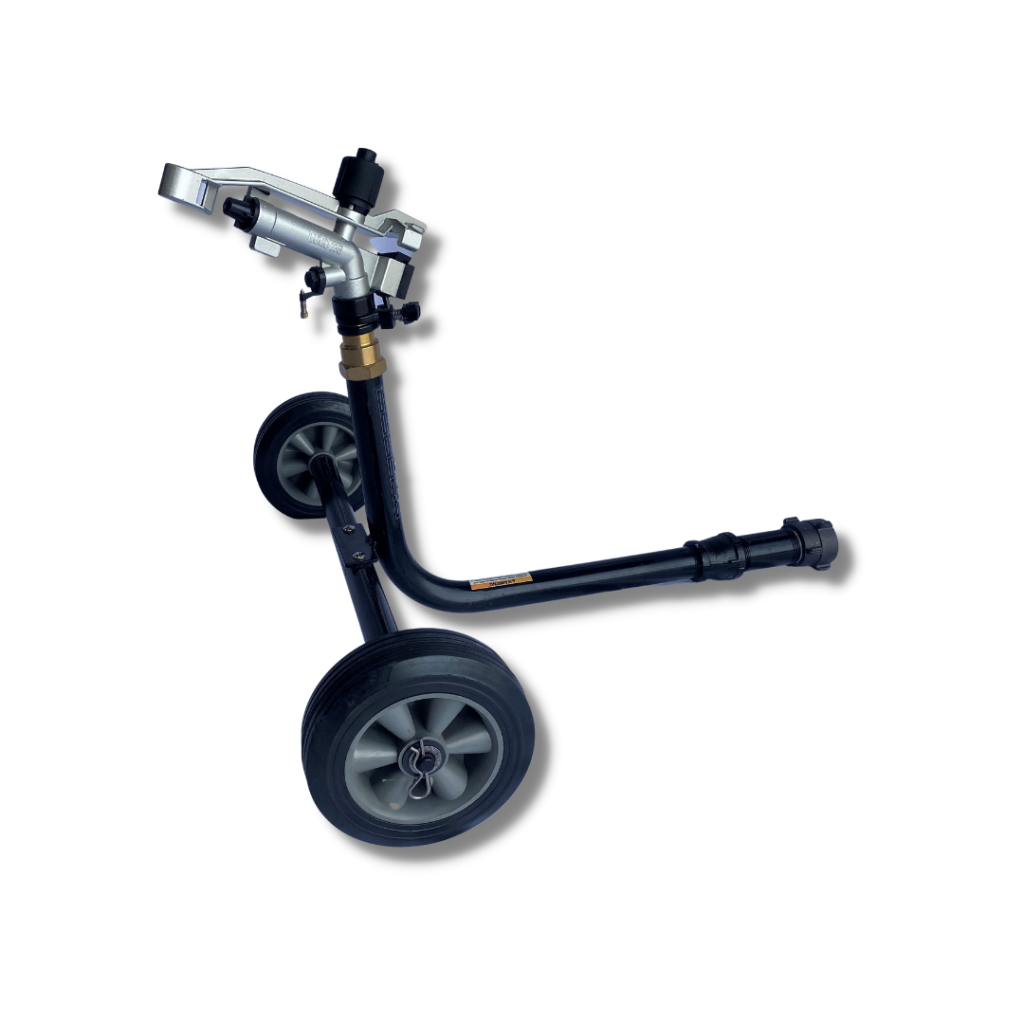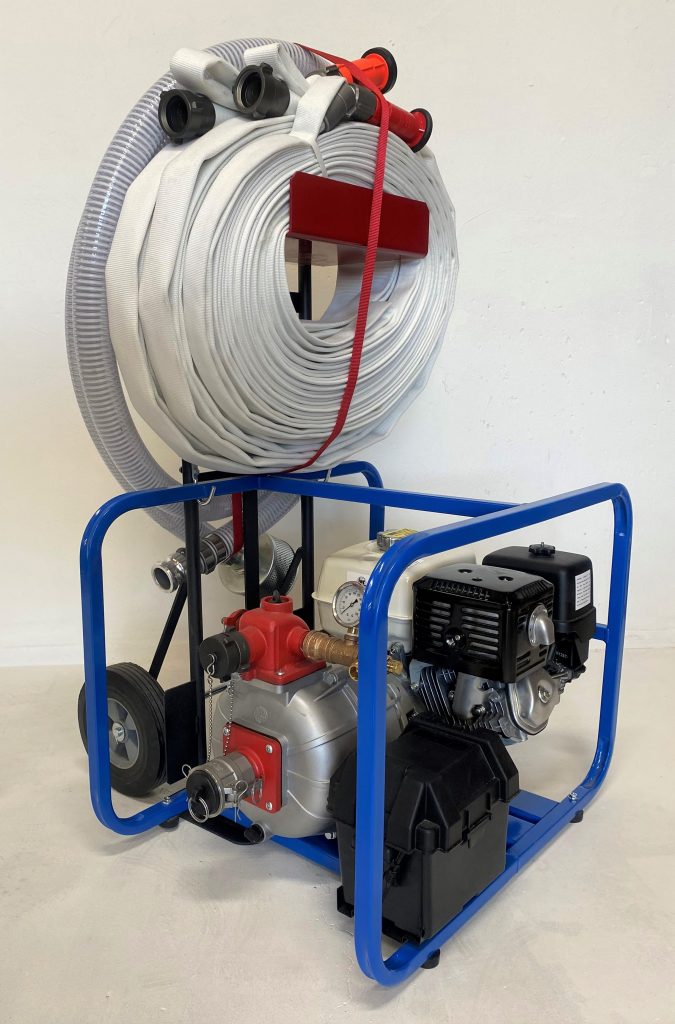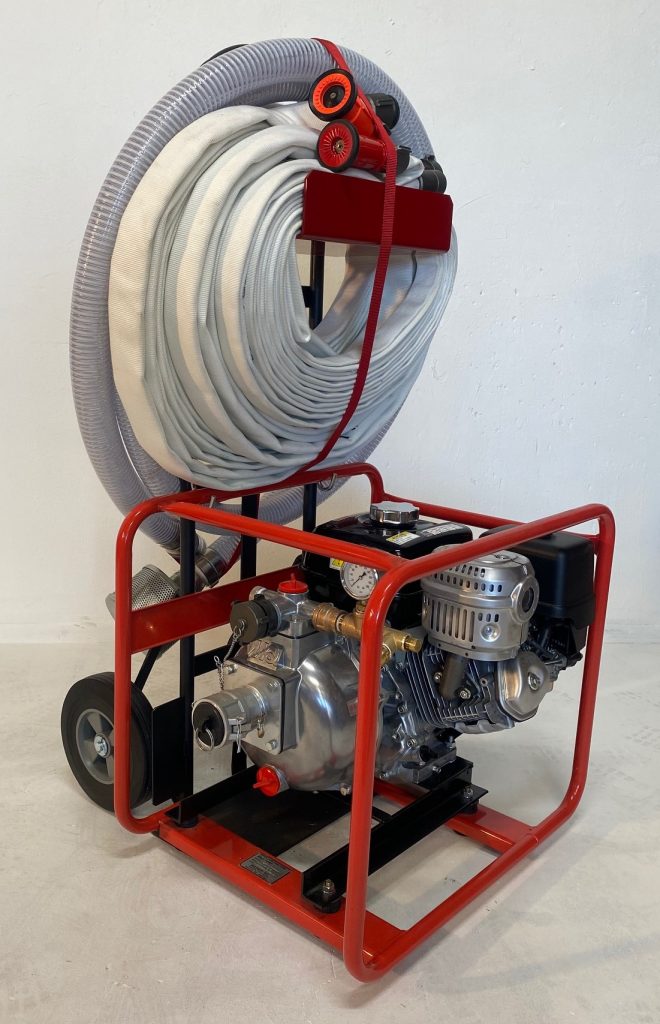 10.7HP Honda MQ 2.0" Fire Pump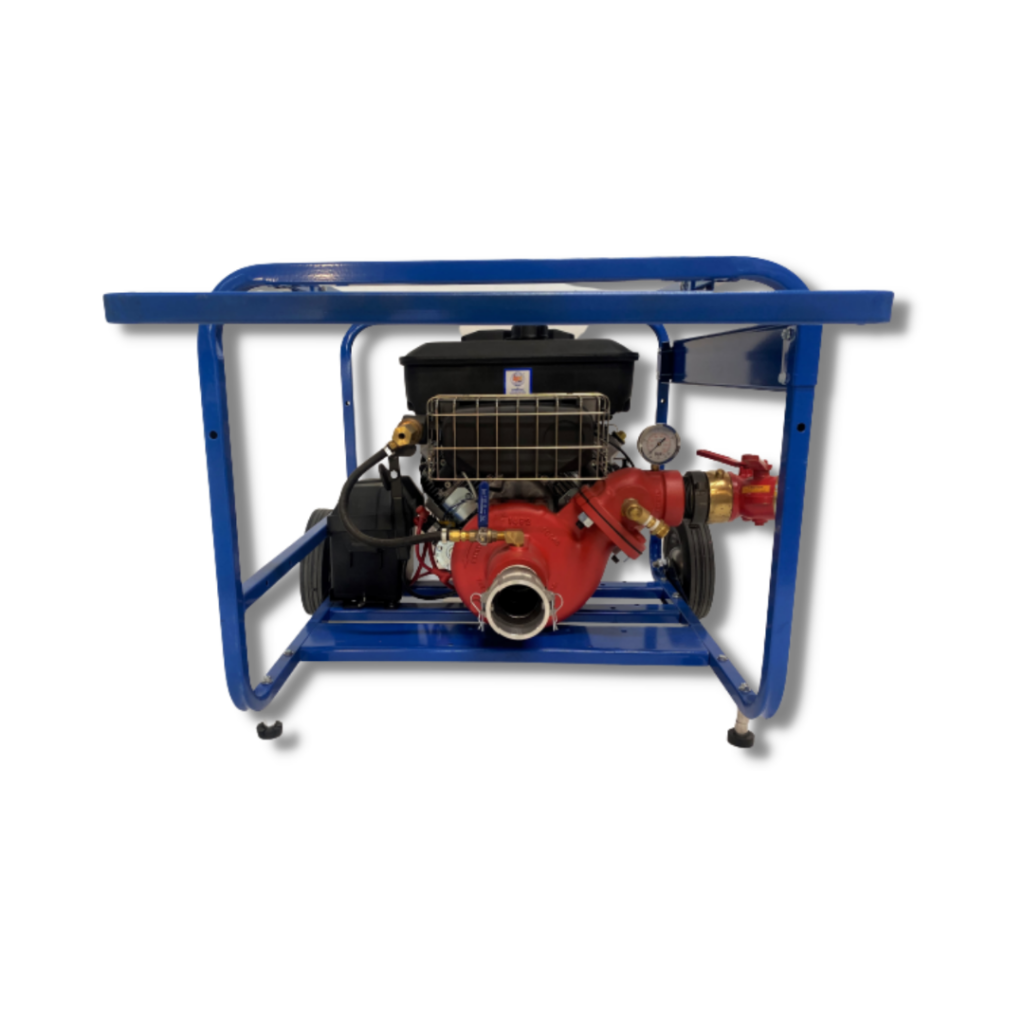 13HP Briggs AMT 2.5" Fire Pump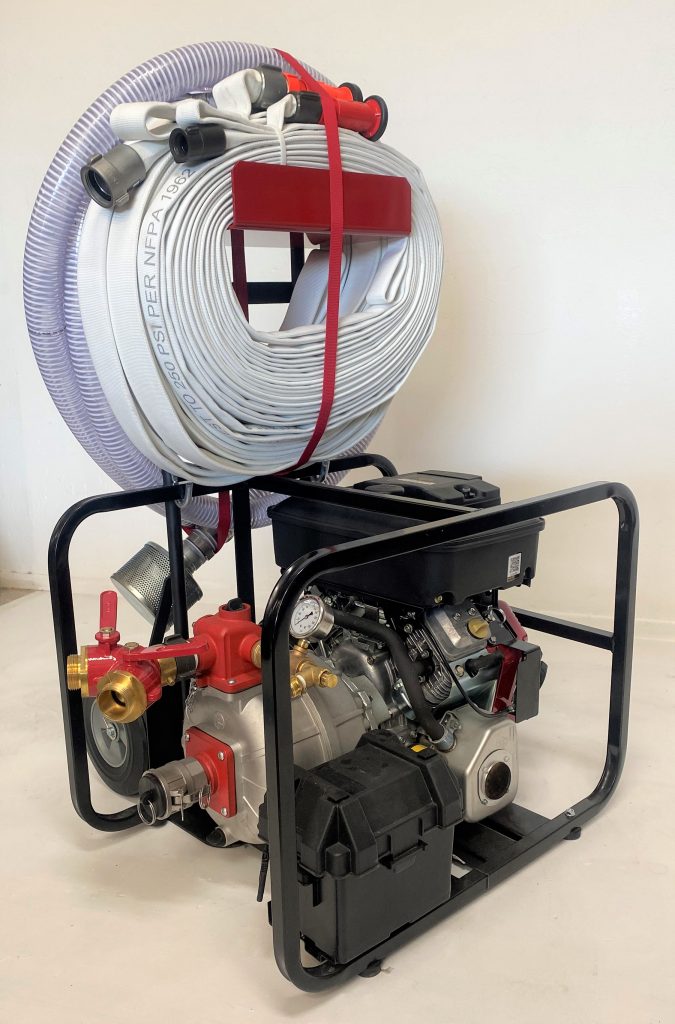 18HP Briggs AMT 2.0" Fire Pump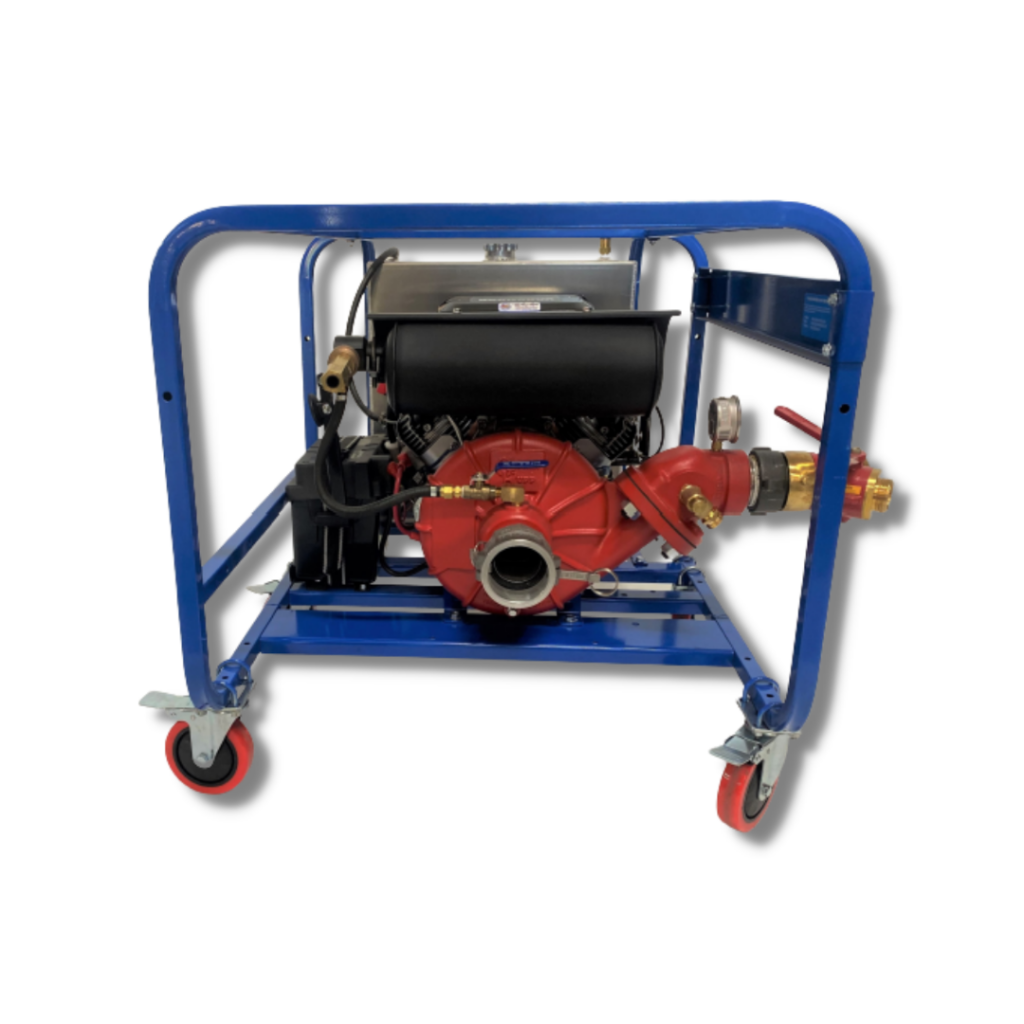 23HP Briggs AMT 2.5" Fire Pump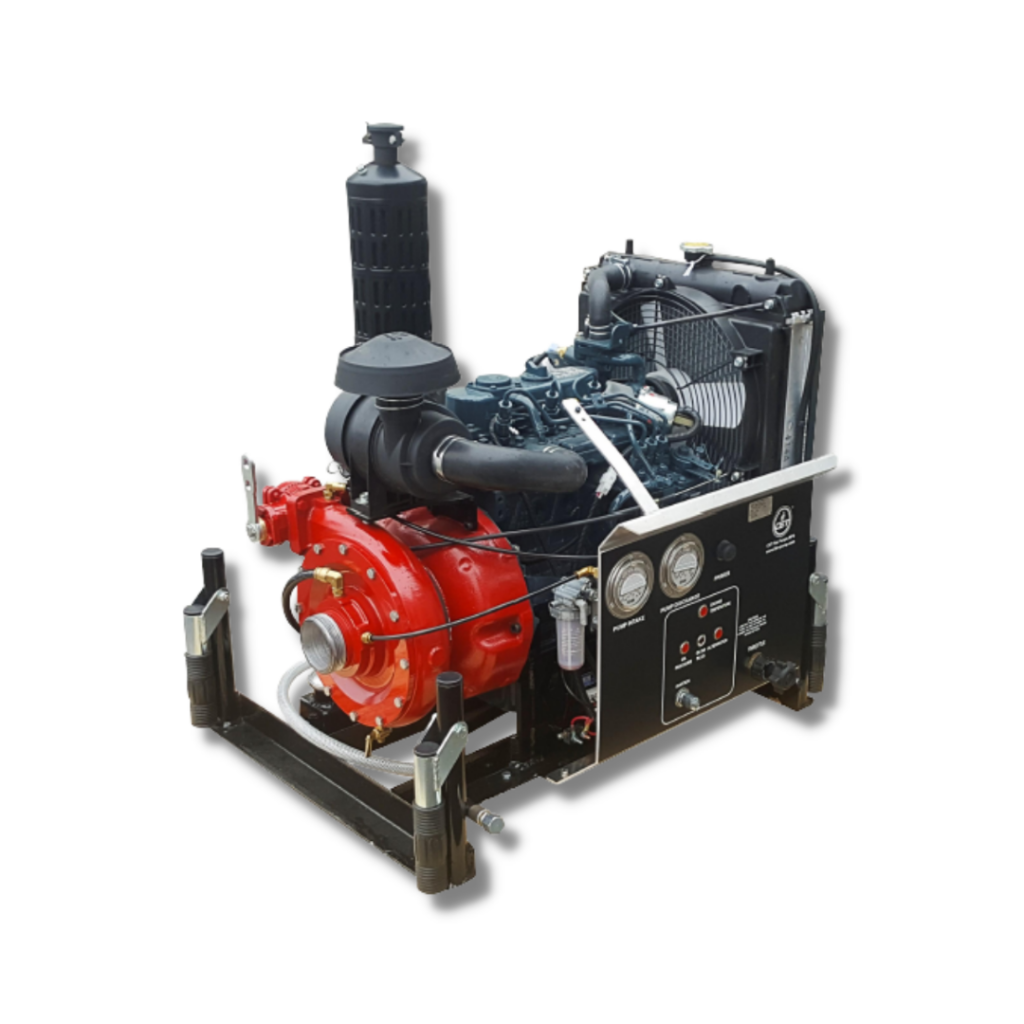 25HP Kubota CET 2.5" Fire Pump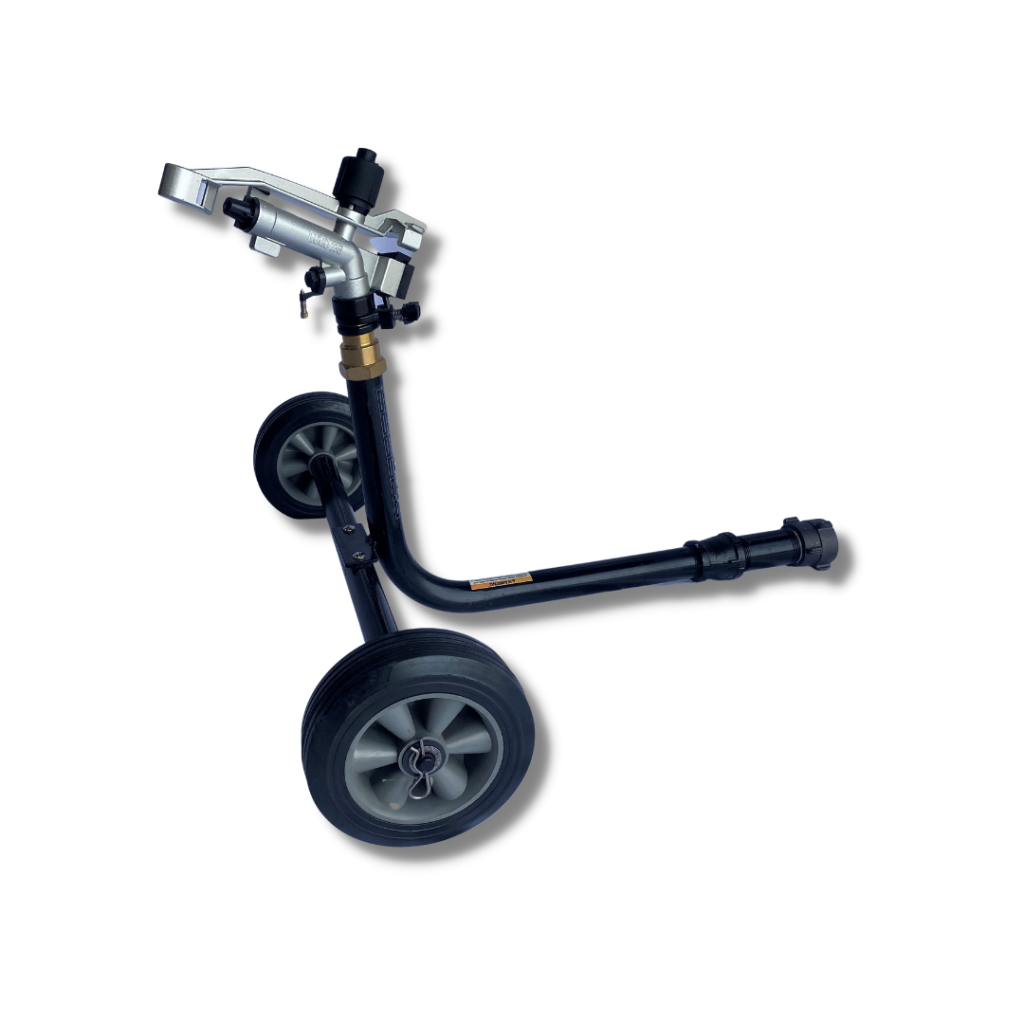 Big Sprinkler, wheeled, Agricultural head, 1.5" NH fire hose connection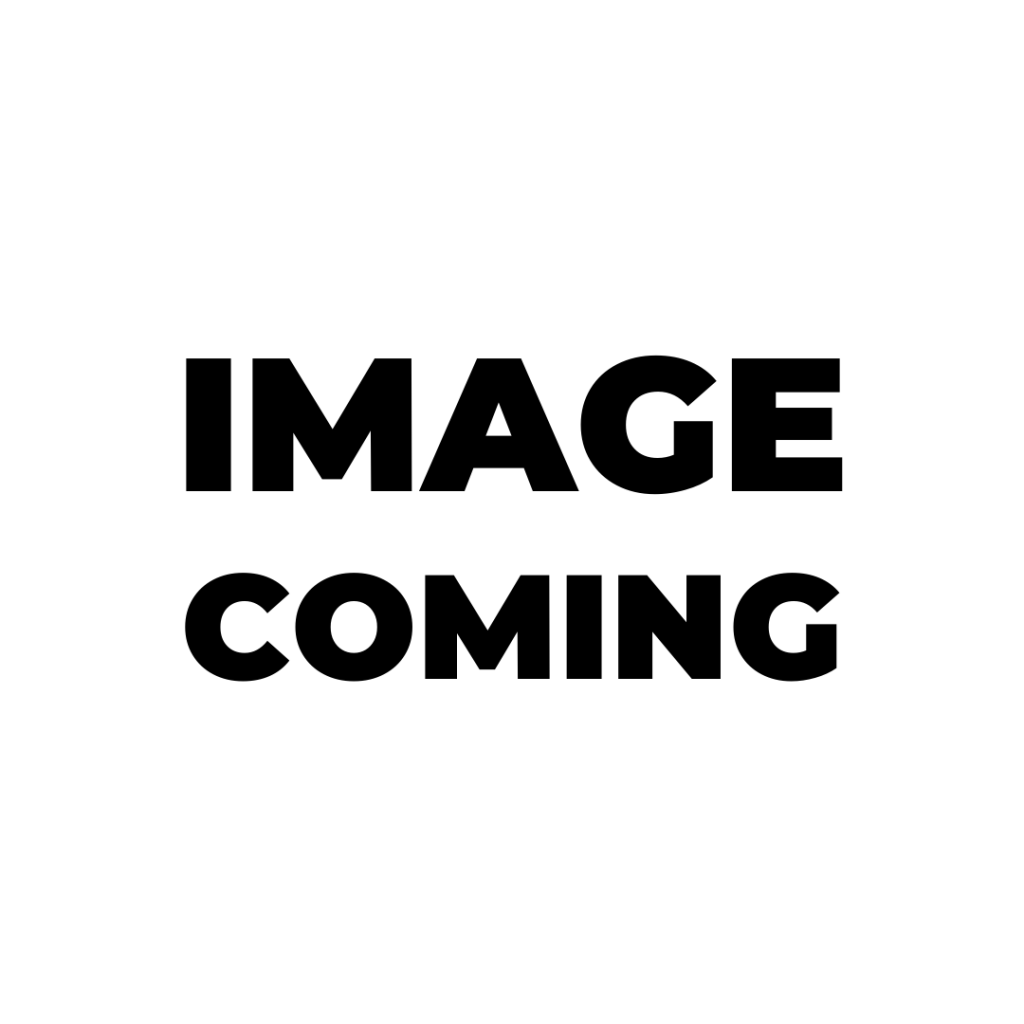 Sprinkler StandPipe, 1.5", Brass Sprinkler Head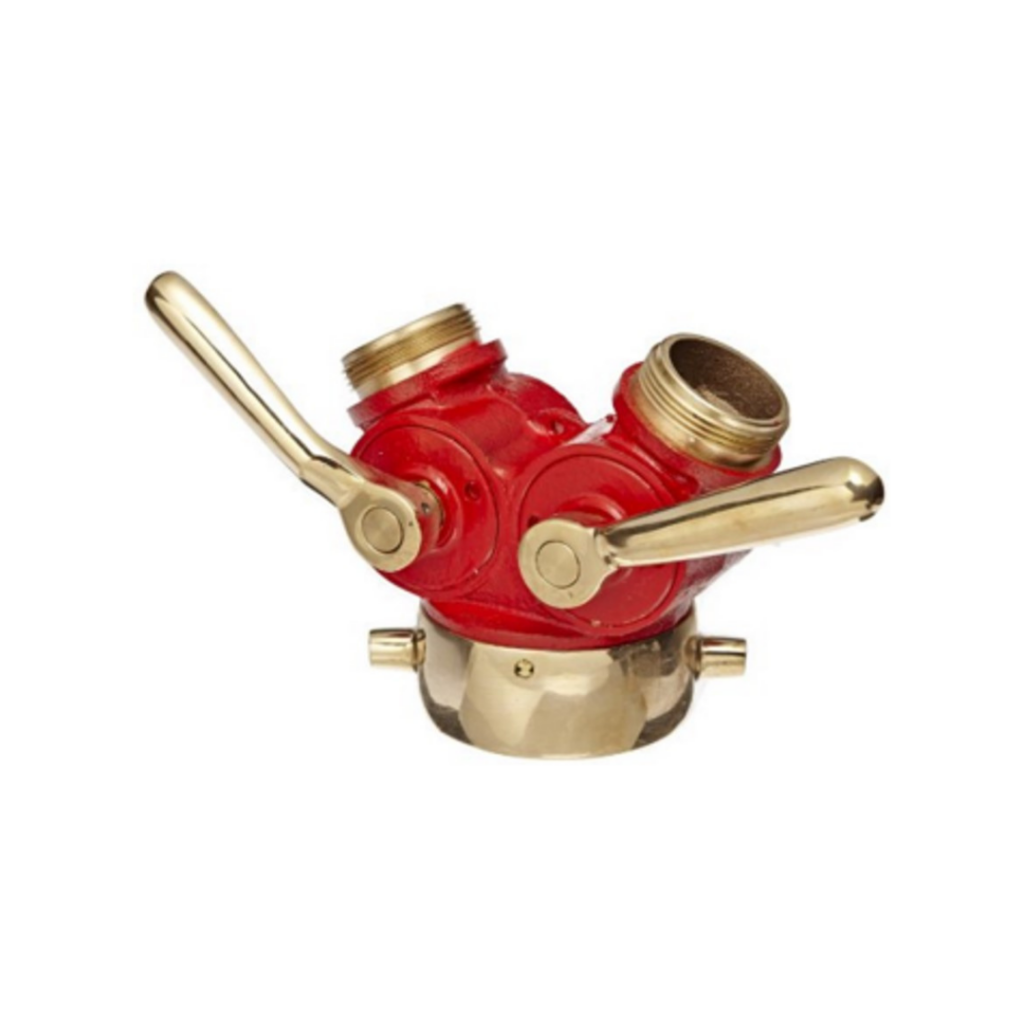 Gated Wye Valve 1.5" NH x Two 1.5" NH