Selecting a Fire Pump for Residential Properties
A key concept in protecting homes from wildfires is "Defensible Space" as described by CalFire's "Defensible Space and Hardening your Home" Guide. Residential homes with limited "defensible space" can be protected using our Fire Pump Package and Thermo Gel, a fire retardant, prior to evacuation. Our Fire Pump Packages include the high-pressure pump, suction hose for pulling water into the pump, fire hoses and nozzles, and Equipment Cart for portability. Our high-pressure Fire Pumps are protected from overheating and failure by the Pressure Relief Valve.
Reliability of your Fire Pump is critical – your equipment will continue to protect you for 15+ years. We provide detailed maintenance instructions to ensure your equipment is "Fire Ready" here.
Spraying Thermo Gel can be done with any of our Fire Pump Packages, see details here on this fire retardant product that allows you to evacuate safety with confidence your home is protected. Our high pressure 6.5HP Briggs Vanguard AMT Fire Pump Package will meet the needs of most residential property owners. Upgrading to a larger Fire Pump may be necessary based on the factors listed below.
Electric Start Engine; available on Fire Pump Packages with 7.9HP engines and larger.
Two 1.5" Fire Hose capability; available on Fire Pump Packages with 7.9HP engines and larger.
Fire Hose nozzle will be used 20+ feet higher than the water supply; a more powerful pump may be needed. This is common when the pool or tank sits lower than the structure to be protected.
See our Application Guide for a comparison of features, performance, and pricing of our Fire Pump Packages. Compare our Product features and Prices to our Competitors – be confident you are getting the Best Value and Lowest Cost for your fire protection equipment at our "Lowest Price" page.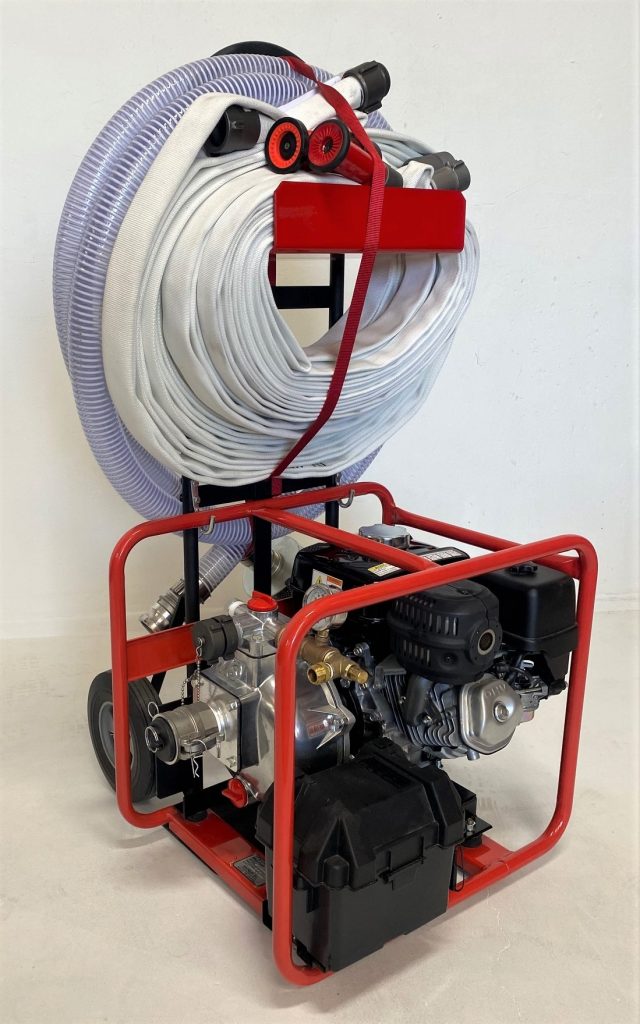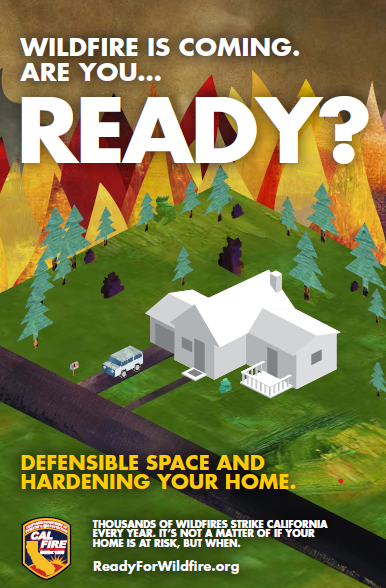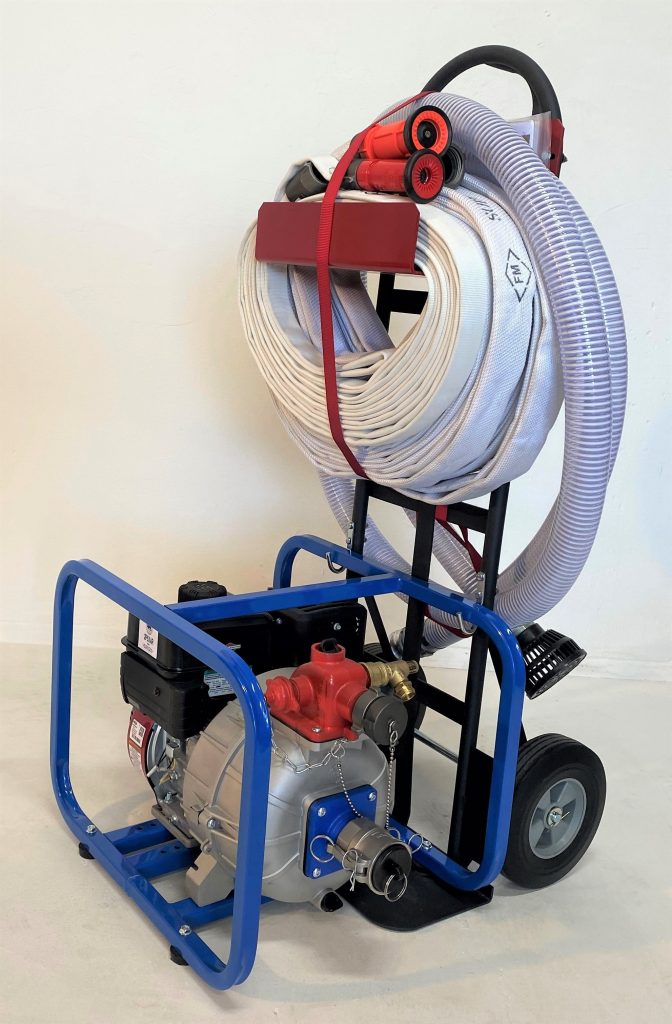 6.5HP Briggs AMT 2.0" Fire Pump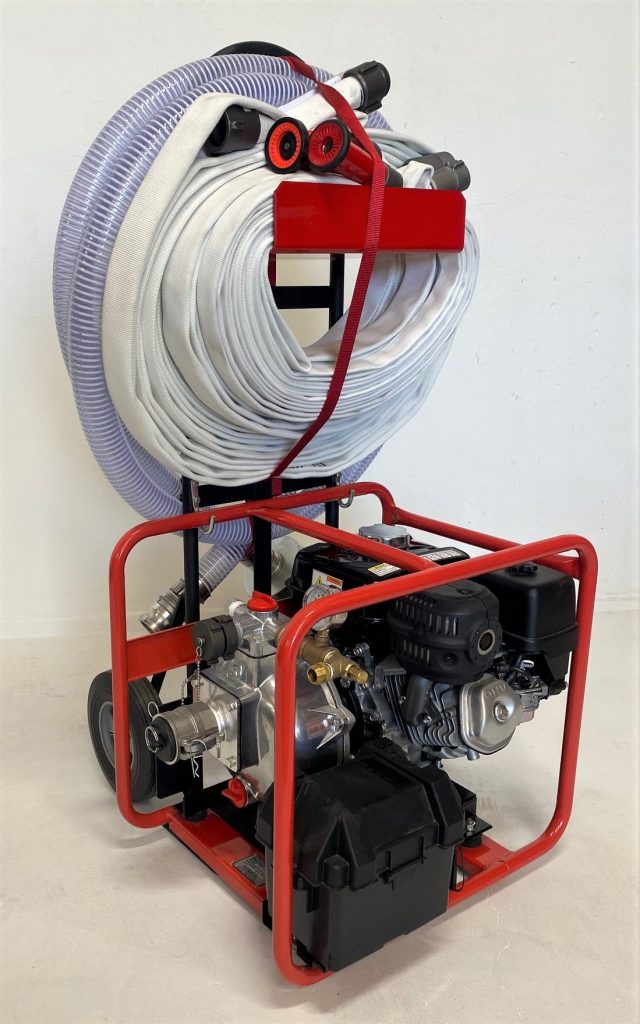 7.9HP Honda MQ 2.0" Fire Pump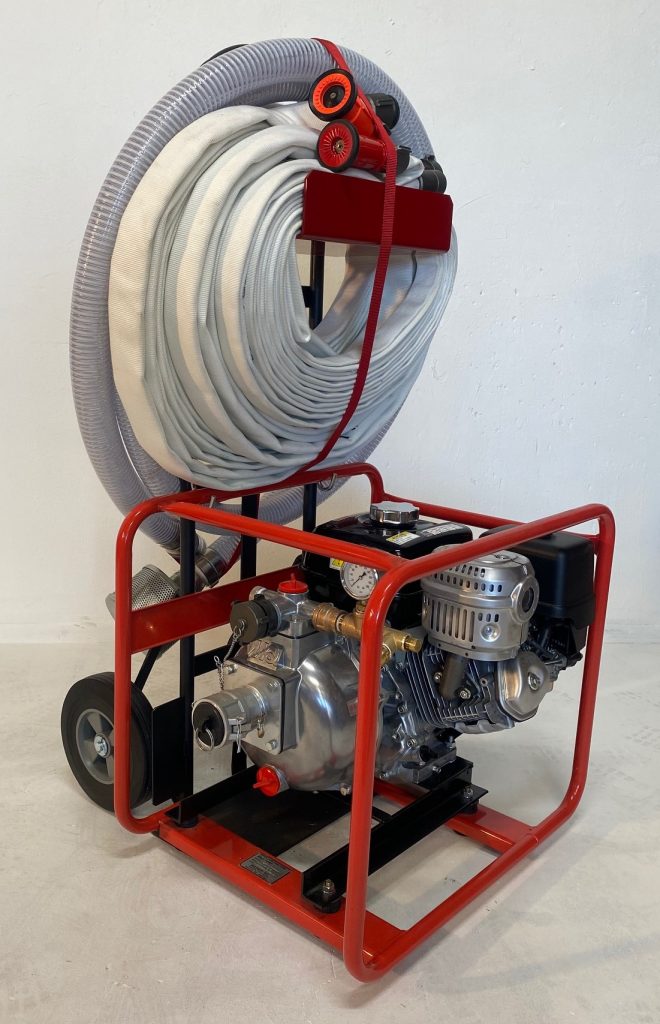 10.7HP Honda MQ 2.0" Fire Pump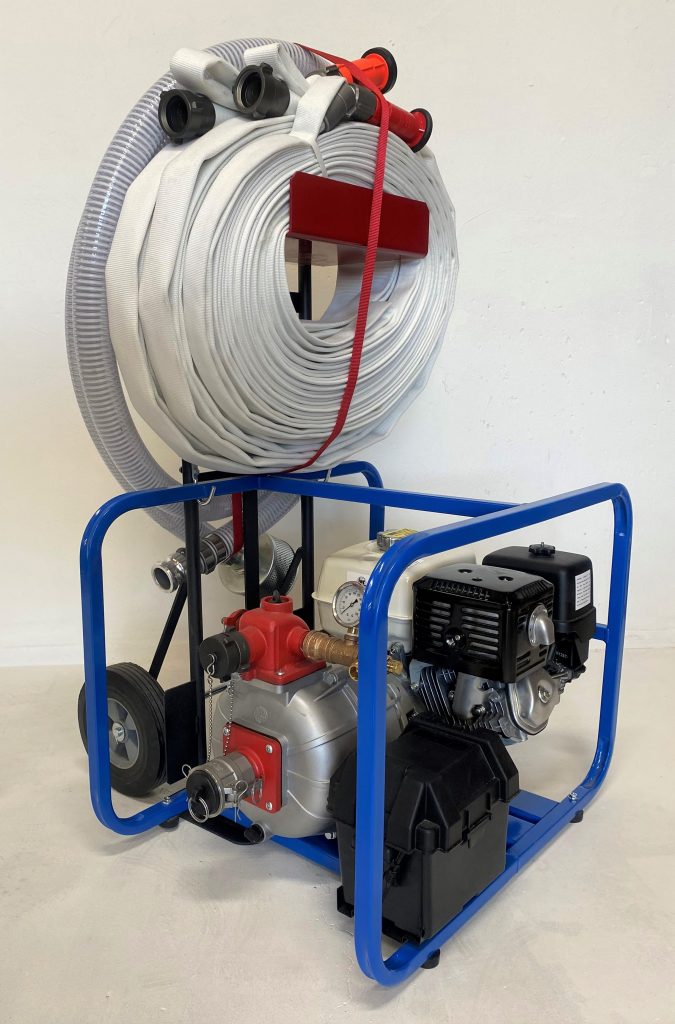 13HP Honda AMT 2.0" Fire Pump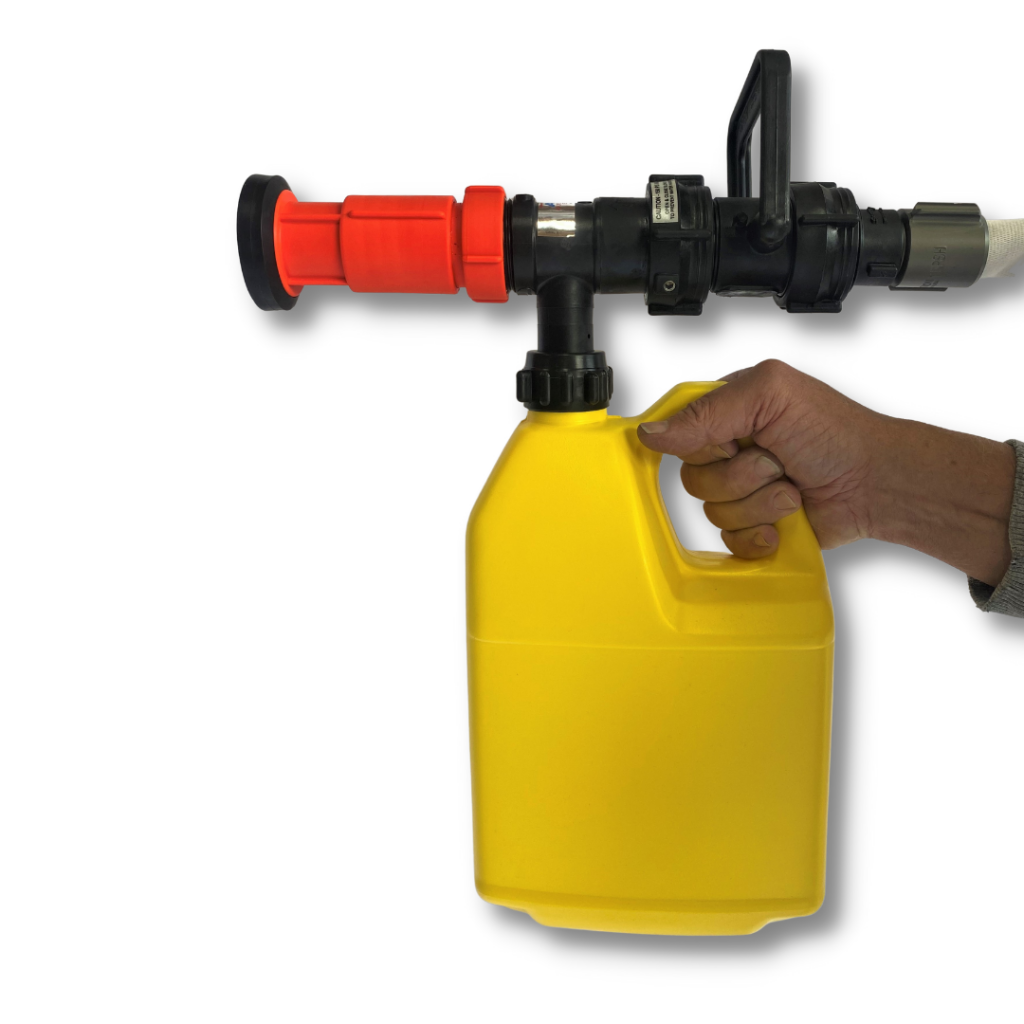 Scotty Gel Sprayer, 15 GPM, D-Handle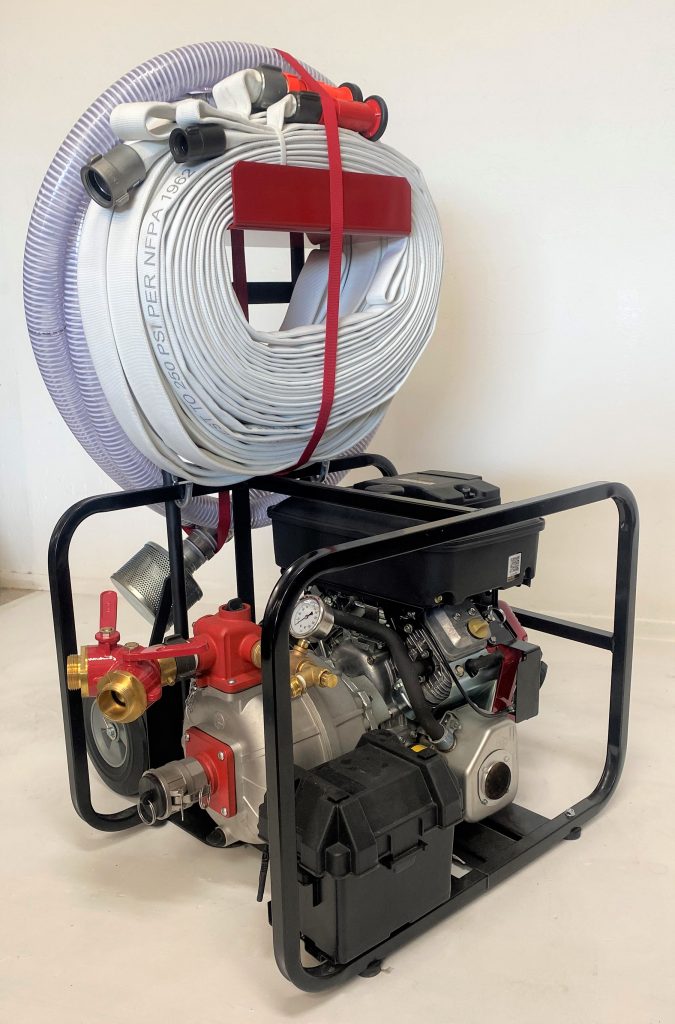 18HP Briggs AMT 2.0" Fire Pump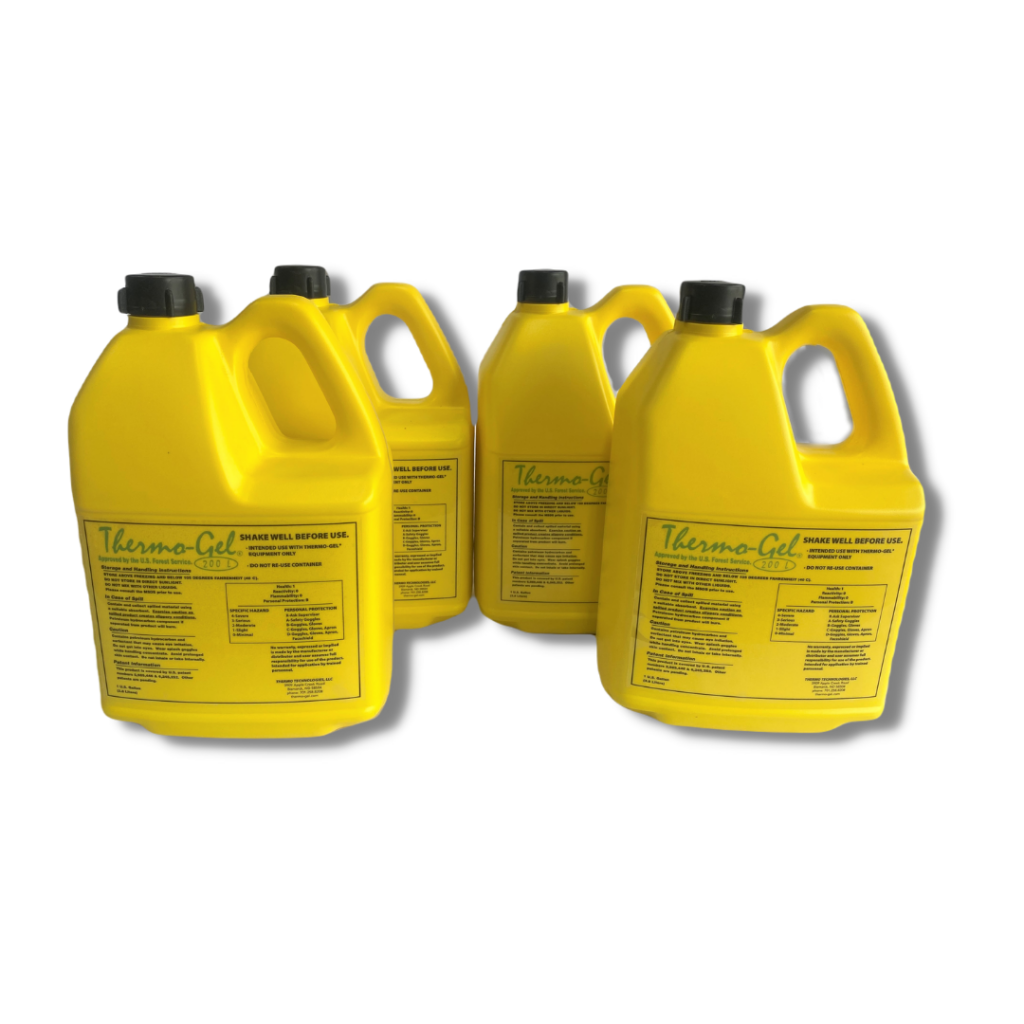 Thermo Gel Concentrate, 4 Gallon Jugs