Selecting a Fire Pump for Large Lot Residential and Rural/Ranch Properties
Homes with adequate "Defensible Space" can be protected using our Fire Pump Package and Thermo Gel, a fire retardant, or Phos-Chek Foam to suppress vegetation fires, prior to evacuation. Spraying gel and/or foam products can be done with any of our Fire Pump Packages.
Other factors influencing the fire pump selection for these properties may be:
Two 1.5" Fire Hose capability for laying out hose "runs" for quick response may require optional Gated Wye Valve on some models.
When the Fire Hose nozzle is used 20+ feet higher than the water supply a more powerful pump may be needed. This is common when the water supply (pond/pool/tank) sits lower than the structure to be protected.
Two 1.5" Fire Hoses spraying concurrently with hose runs of 200 feet each requires a Fire Pump capable of 80+ PSI at 120 GPM. Make sure your Fire Pump has enough power – see our

Application Chart

.
Long suction hose runs (30 feet or more) may require an electric vacuum pump for priming the water pump. This option can be installed on Fire Pumps that do not have engine drive exhaust priming – more info

here

.
See our Application Guide for a comparison of Fire Pump Package performance and features.
Compare our Product features and Prices to our Competitors – be confident you are getting the Best Value and Lowest Cost for your fire protection equipment at our "Lowest Price" page.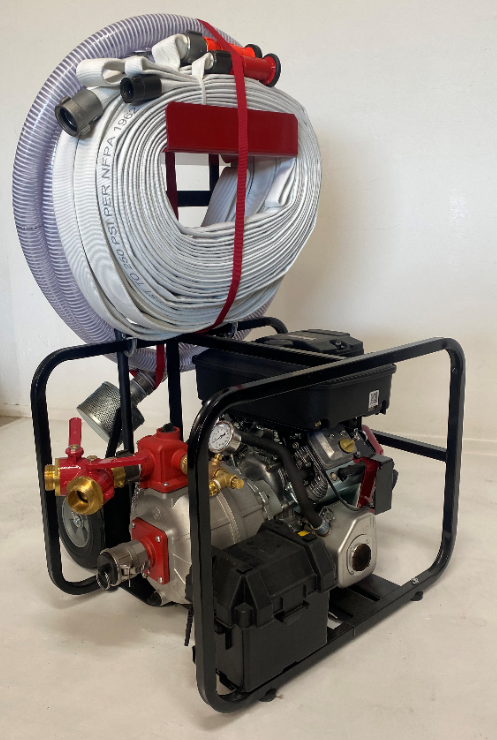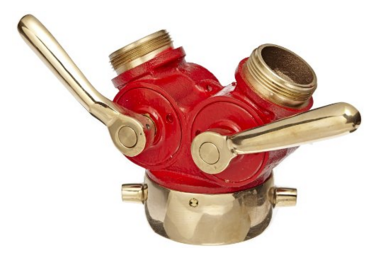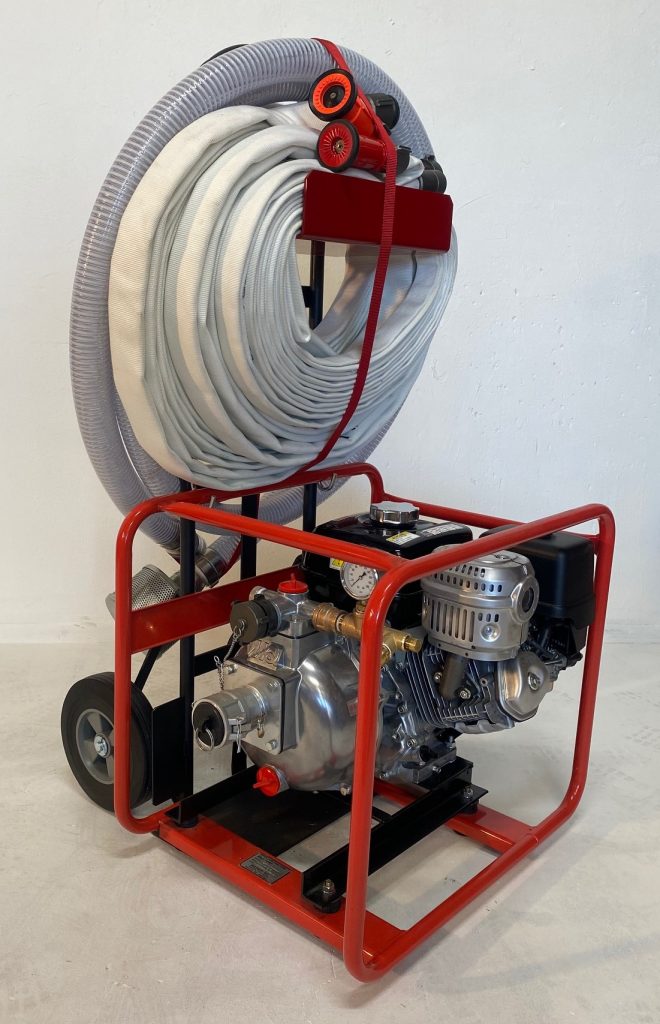 10.7HP Honda MQ 2.0" Fire Pump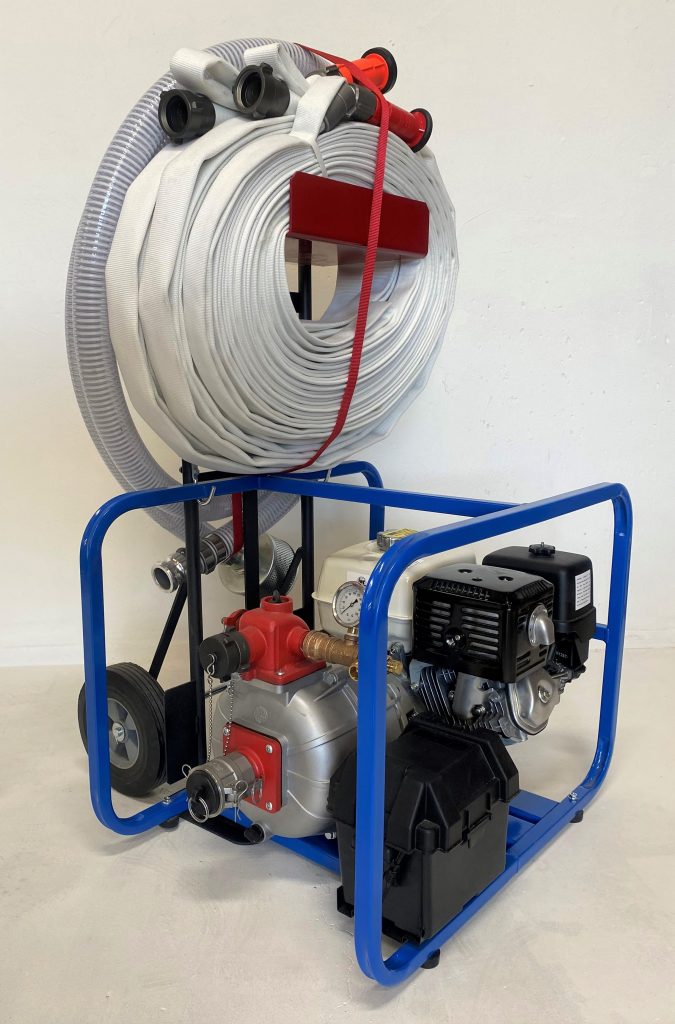 13HP Honda AMT 2.0" Fire Pump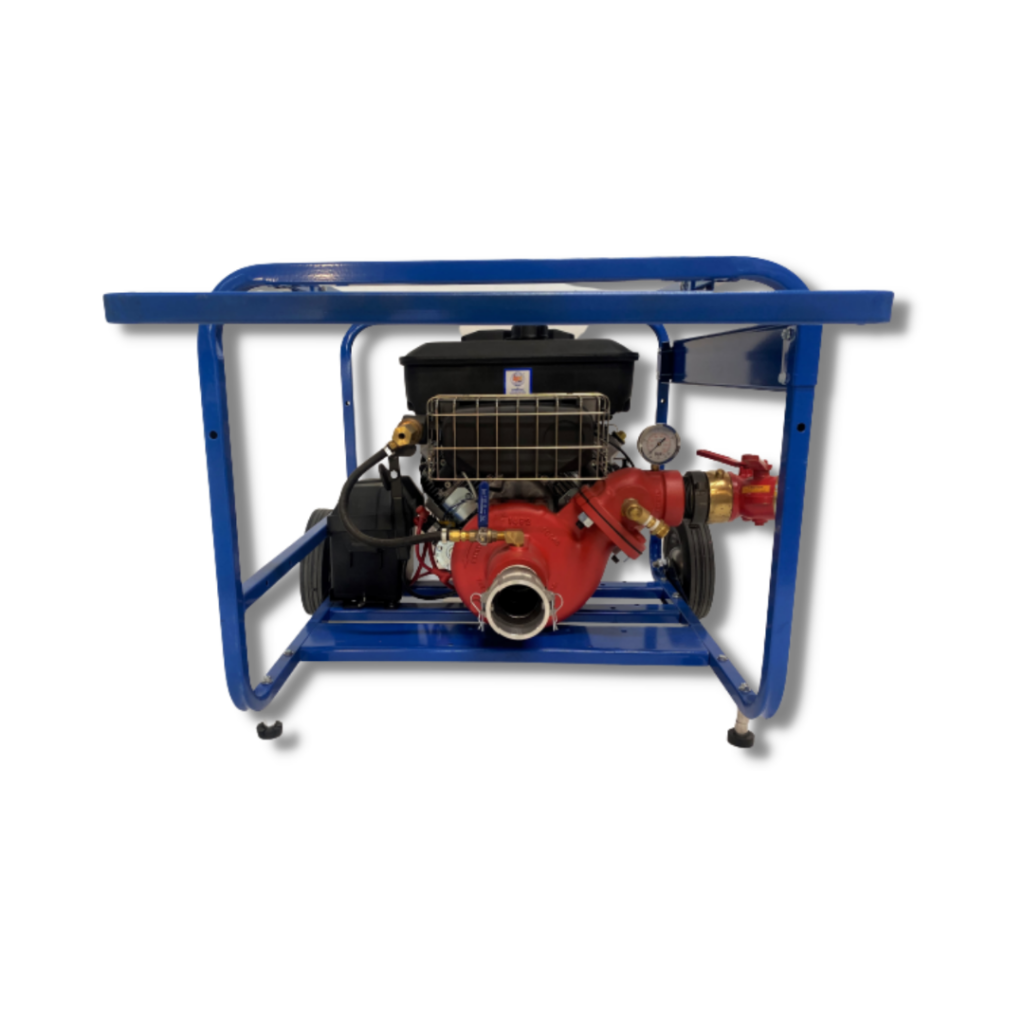 13HP Briggs AMT 2.5" Fire Pump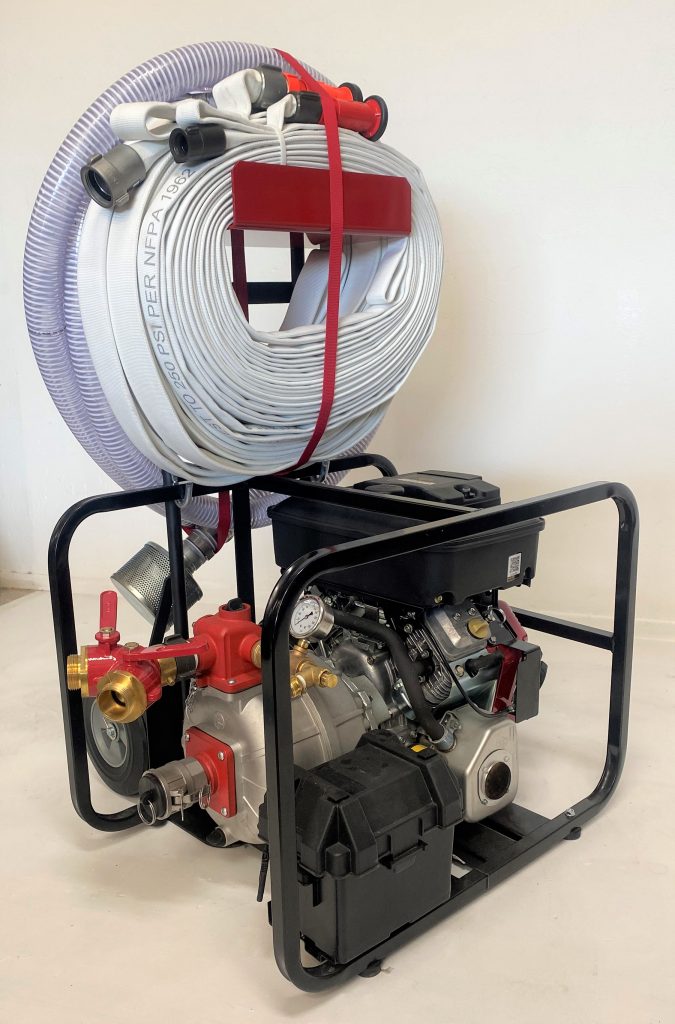 18HP Briggs AMT 2.0" Fire Pump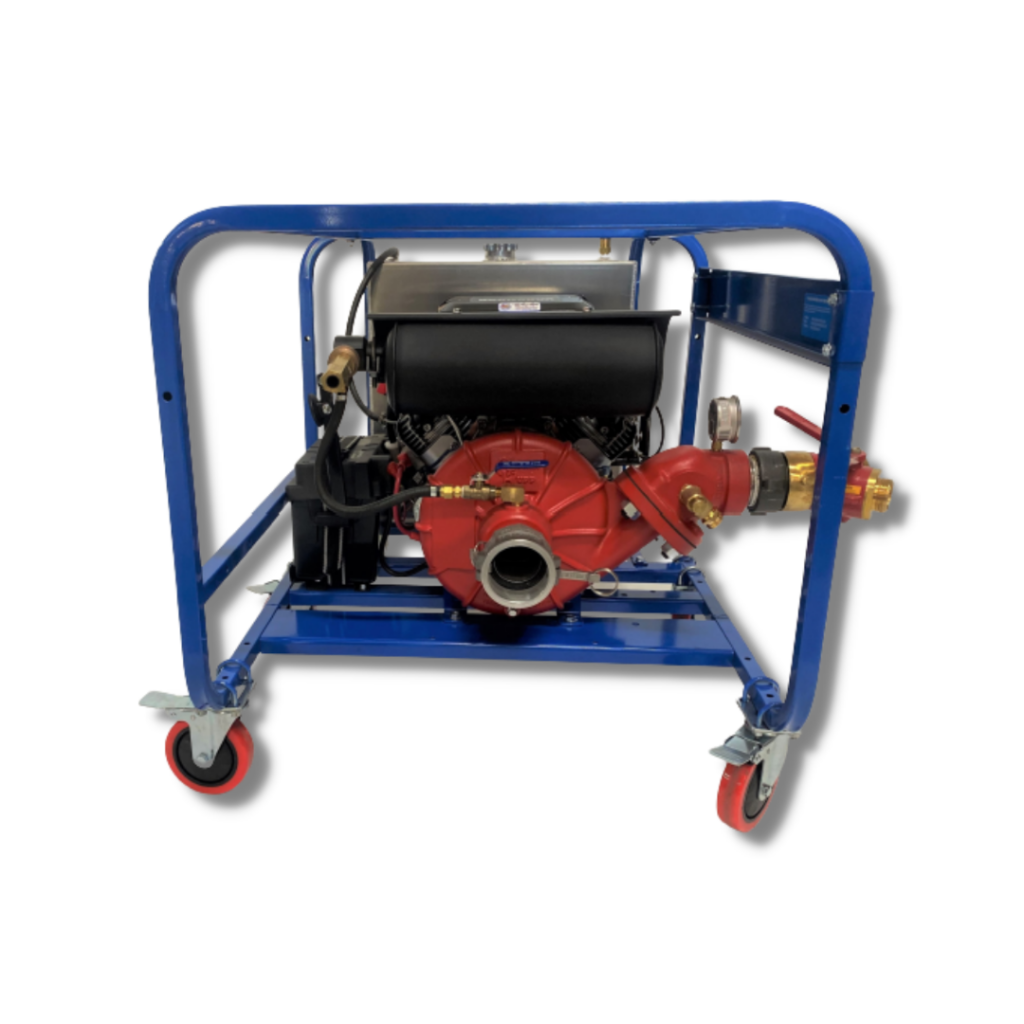 23HP Briggs AMT 2.5" Fire Pump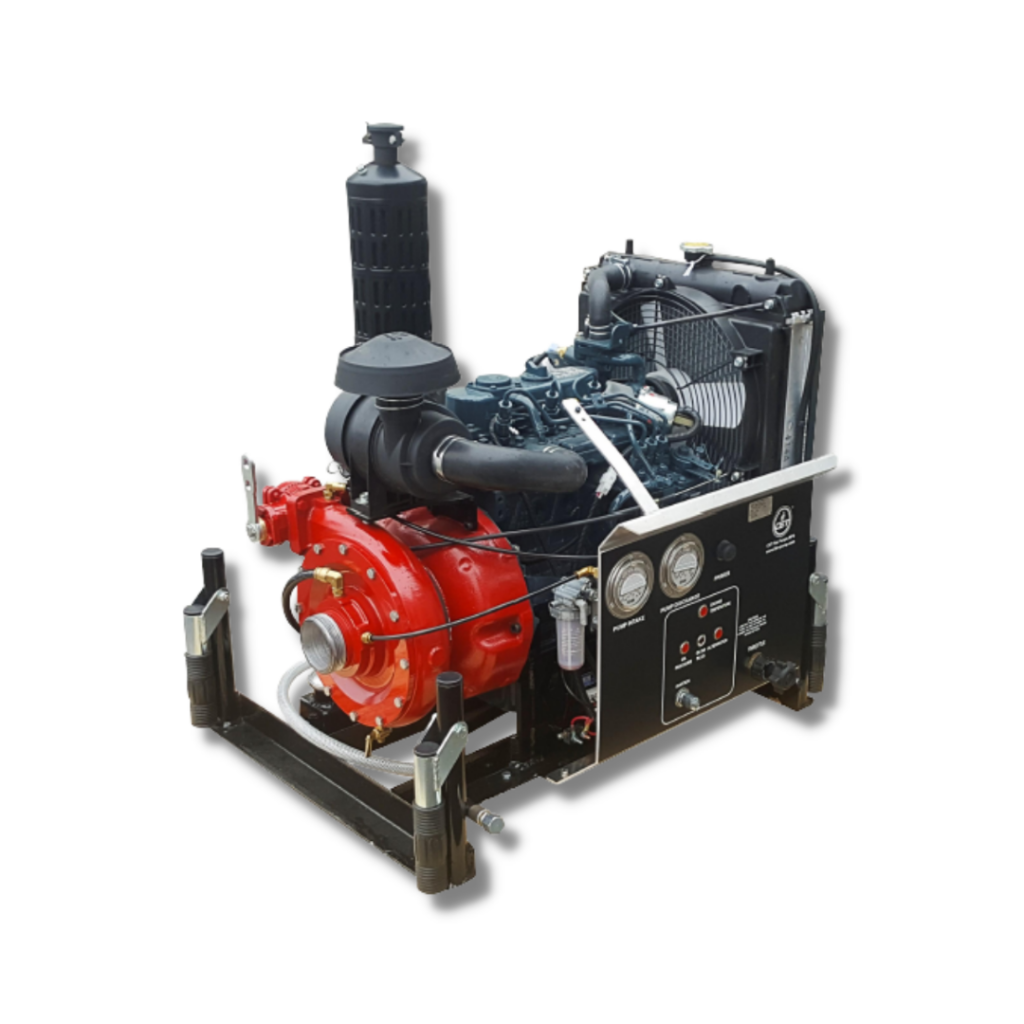 25HP Kubota CET 2.5" Fire Pump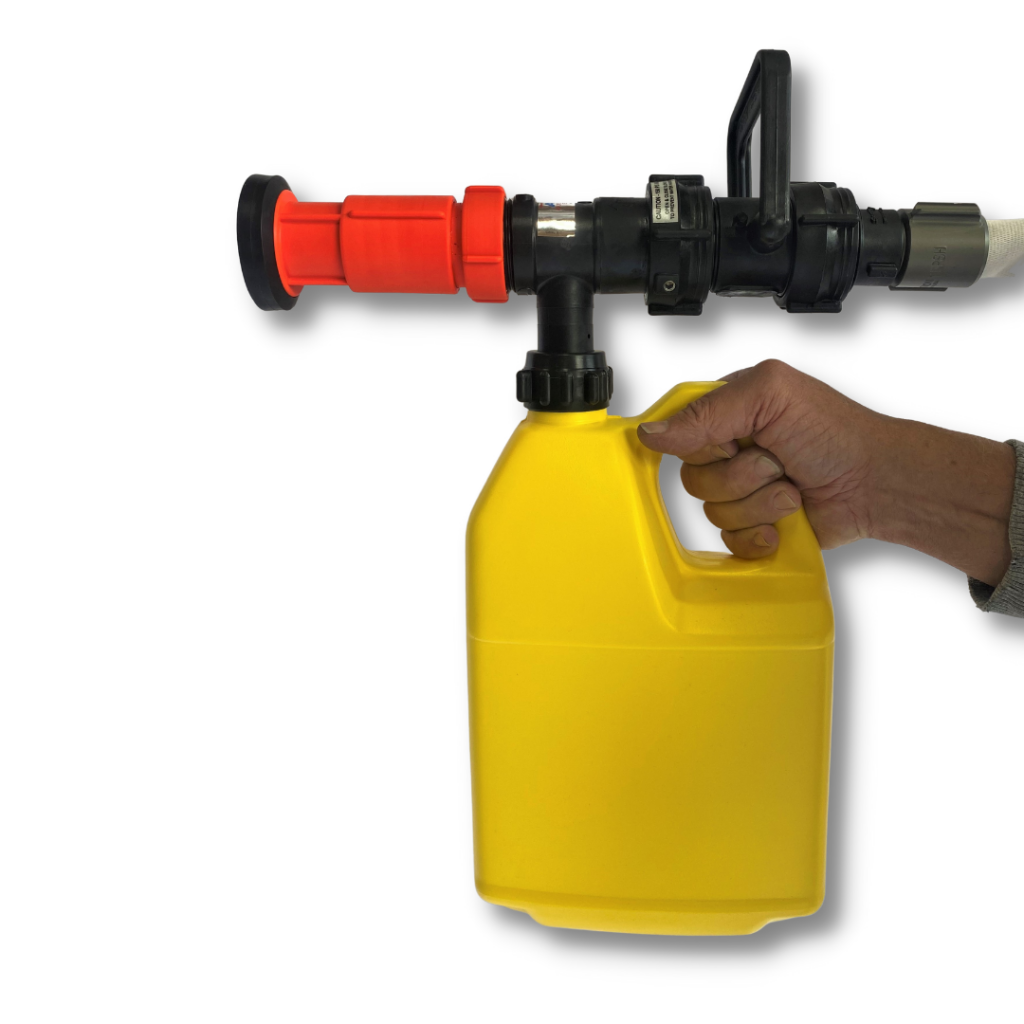 Scotty Gel Sprayer, 15 GPM, D-Handle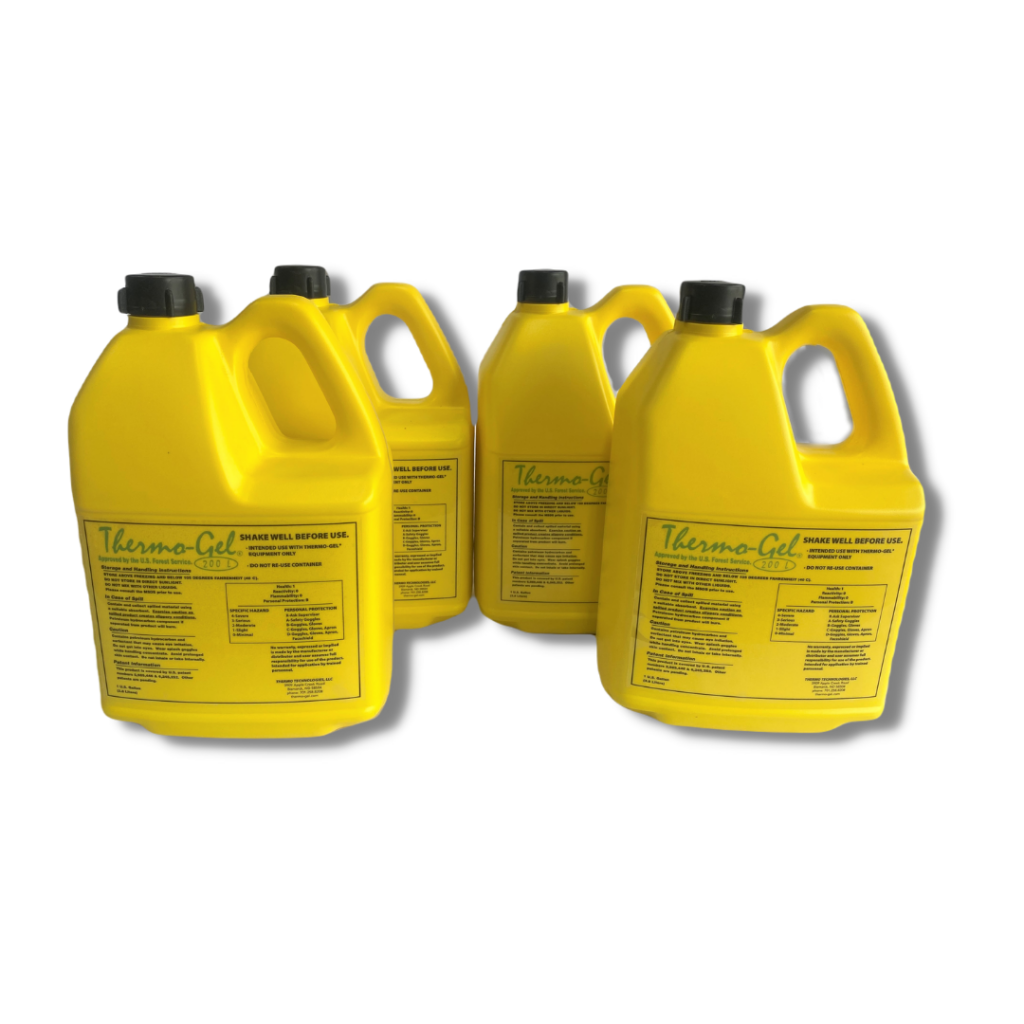 Thermo Gel Concentrate, 4 Gallon Jugs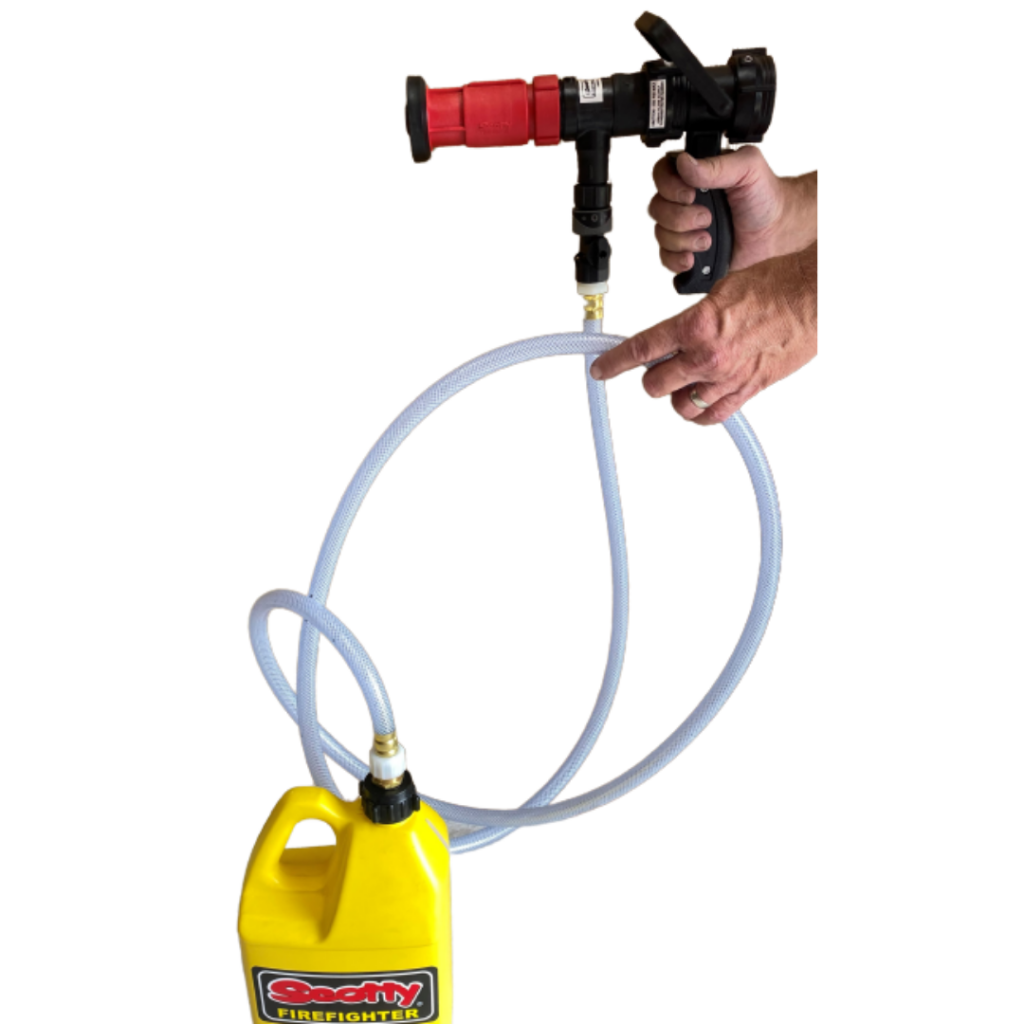 Scotty Gel Sprayer, "Pail Pack" Gel hose adapter for use with One Gallon Jug